Rentals NOW Available.
Reserve one today for a day (or more) of PB Fun!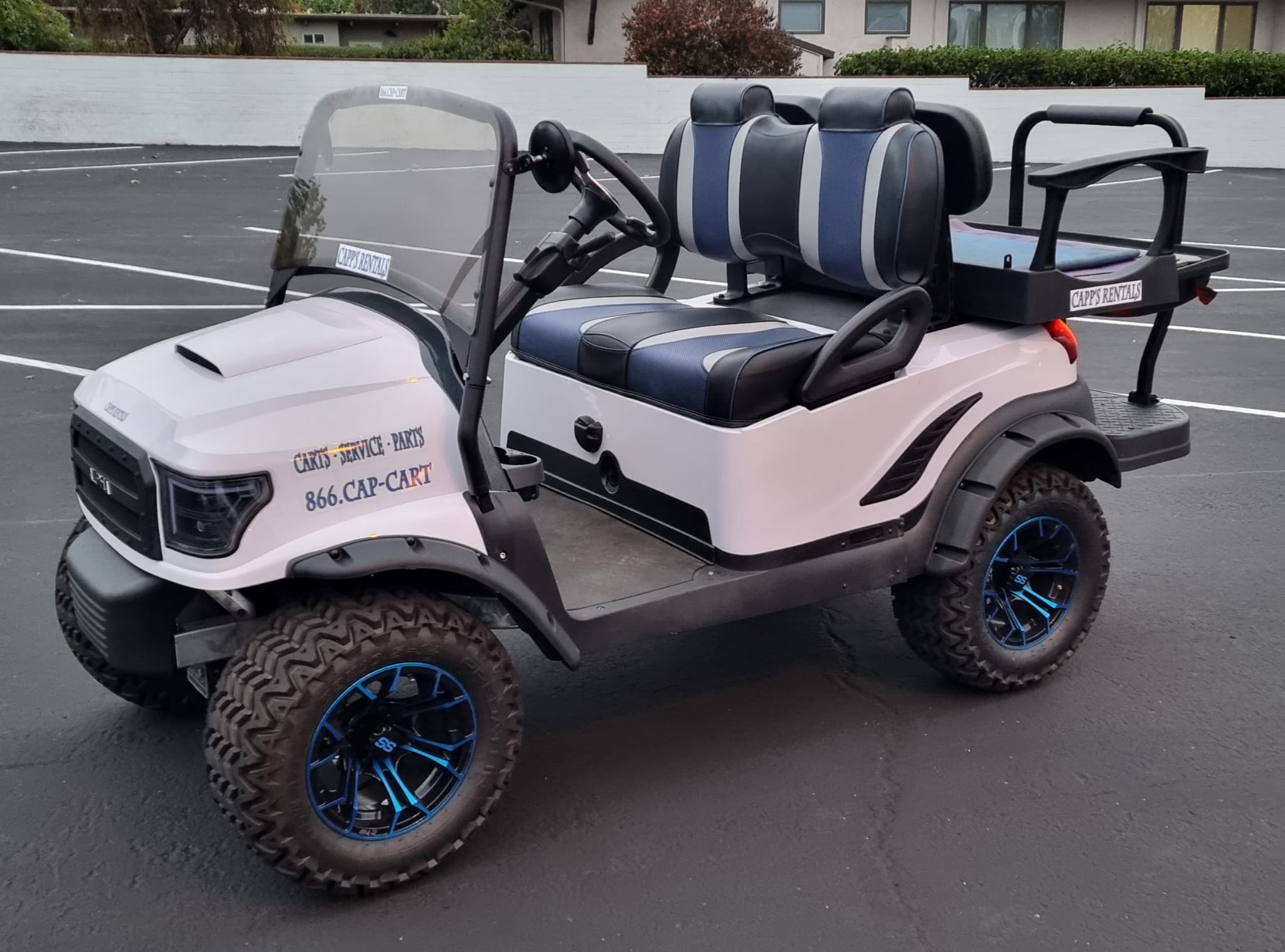 How's this for exciting? Cruise to the beach in style in Alpha White Convertible! It handles great and will take you all over the beach area in style.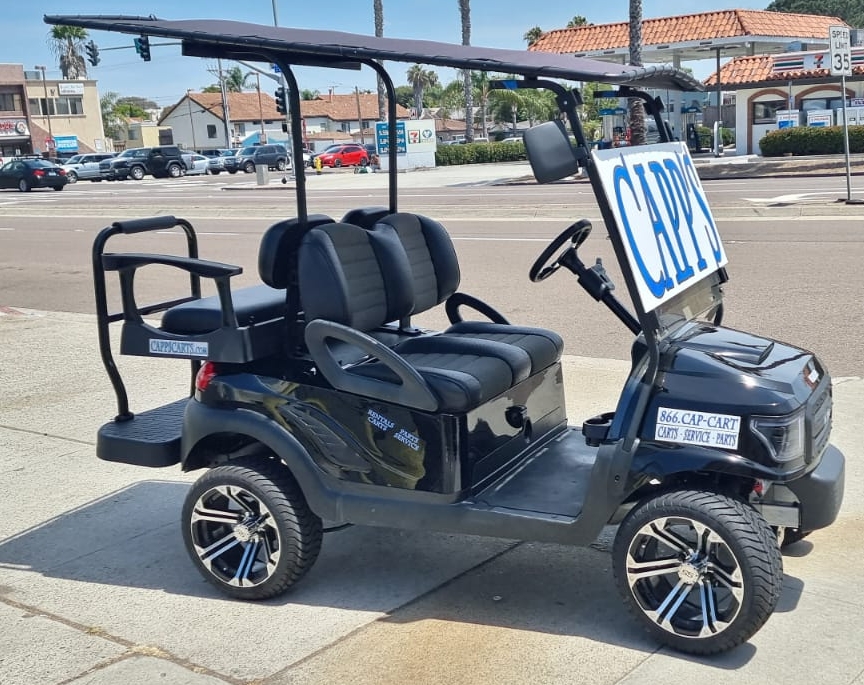 Here is an Alpha sister, Alpha Black. She is Street Legal & seats up to 4 passengers. It's fun, stylish, comfortable and ready to rent!.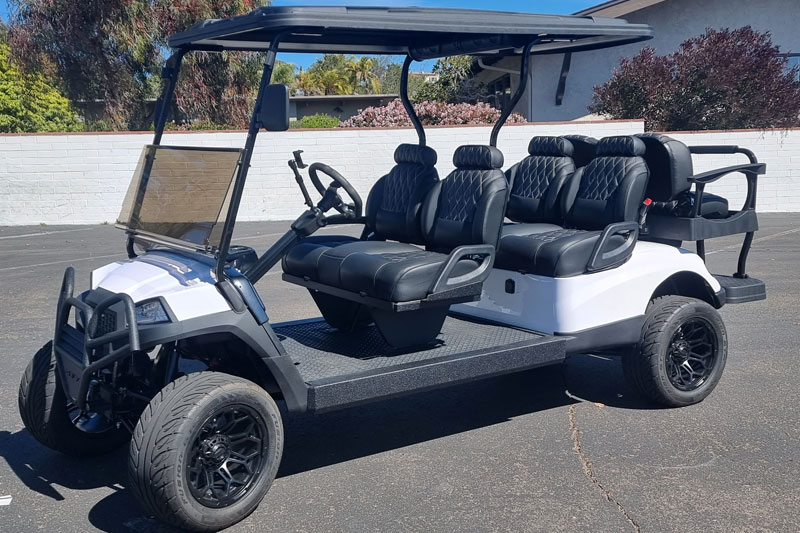 This particular cart was build for a client but very soon we will be offering 6 passenger limo carts for rental.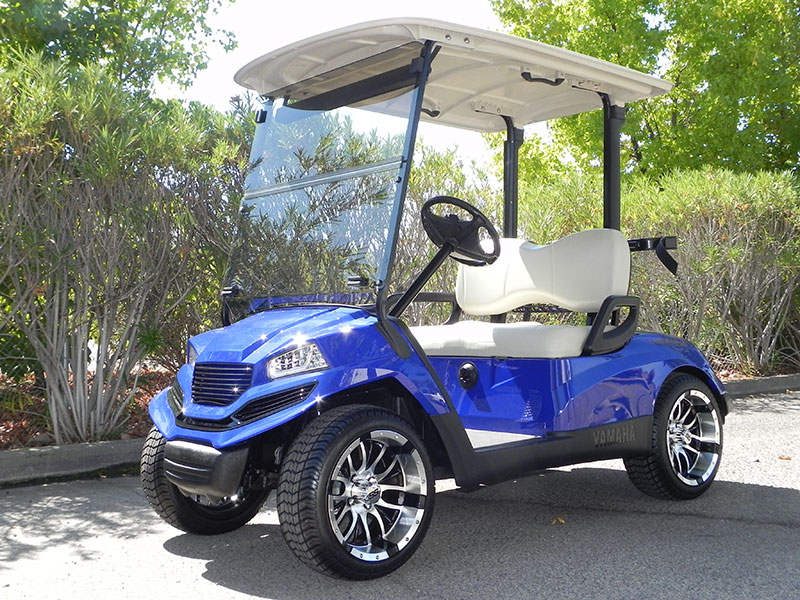 If you only need a 2 seater, go with this, less weight will make it a bit quicker off the line! Coming soon