Custom Carts and Current Inventory
All of the Custom Carts pictured below have been designed exclusively by our clients. If you scroll way down you will see our current inventory.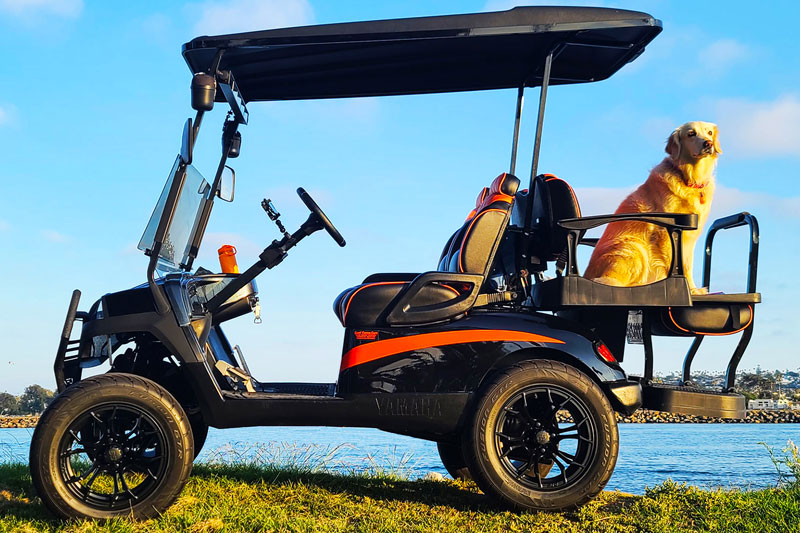 This cart got us started! I found a beat up golf cart at the local swap meet and had NO IDEA of its potential. It just blossomed from there.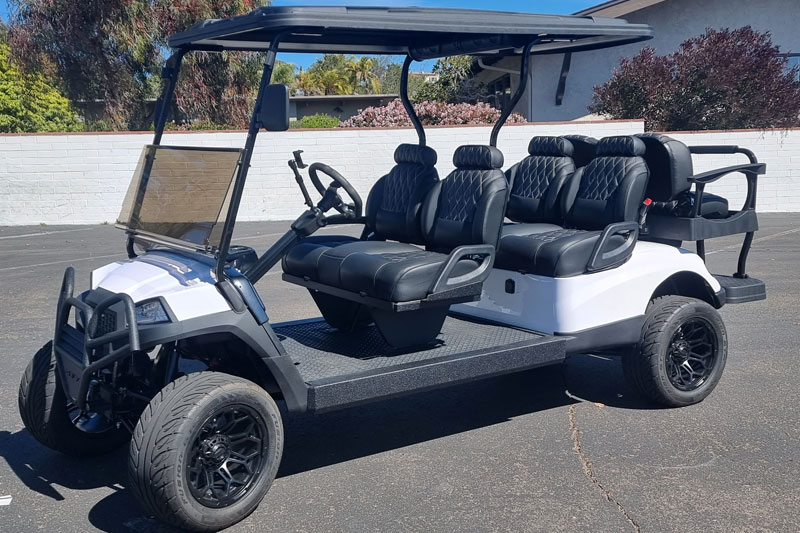 Our client wanted a black and white cart. He designed the custom Lazy Life seats and we built it to spec. It is fully loaded with ALL the bells and whistles!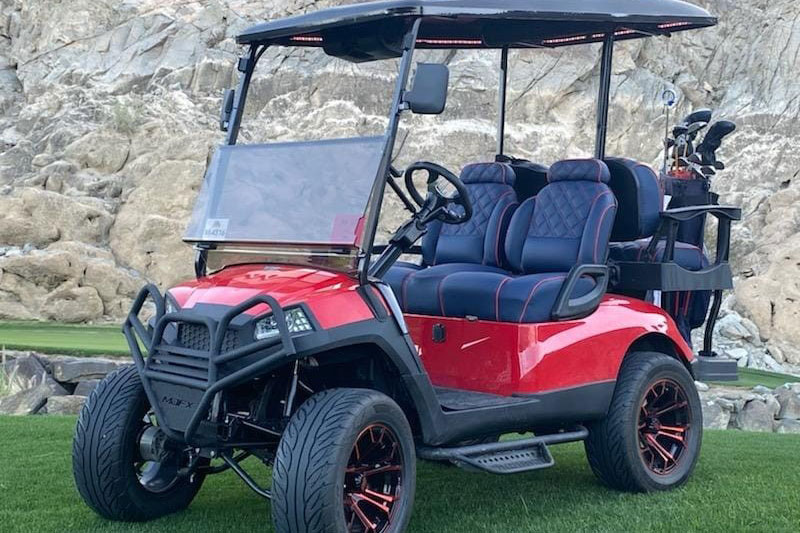 This cart lives out in Palm Desert and cruises La Quinta golf course on a regular basis. The client decided on everything and we built it to spec.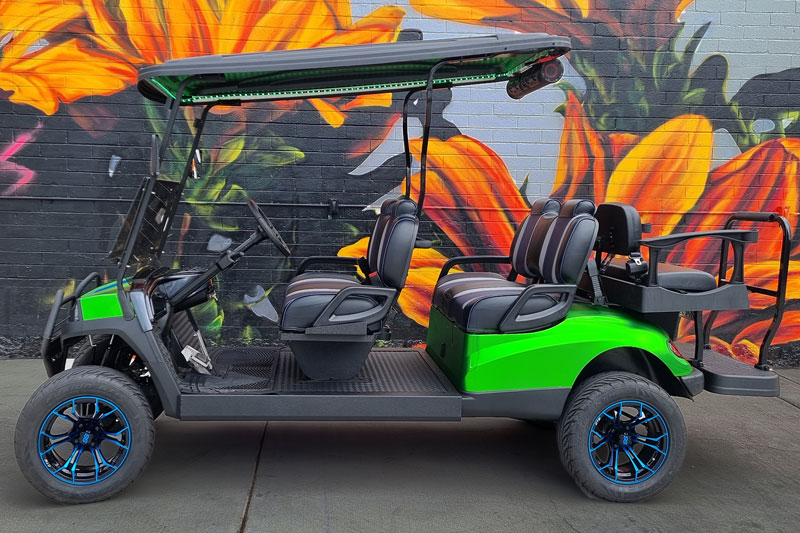 Yes, this Havoc Off Road kit was wrapped in Metallic Green with Blue Pinstripes. Our Client is upgrading so this cart is now for sale, contact us for info!
Current Inventory
Our current inventory includes Yamaha Drives, Club Car Precedents & EZGO TXTs and with a large selection of after market body kits you can transform a standard run of the mill golf cart into an exotic, high speed, street legal thoroughbred.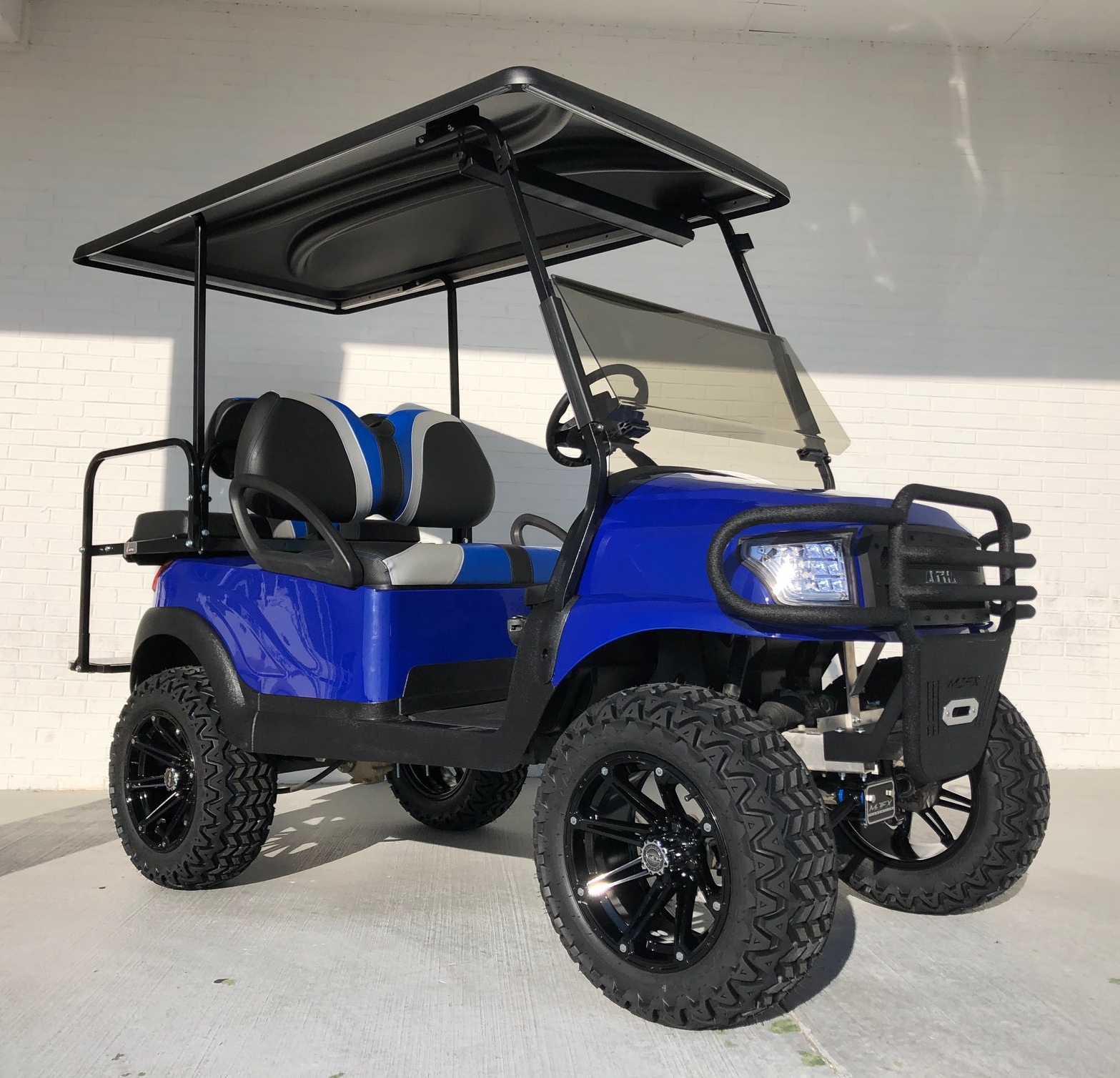 Club Cars are the only aluminum framed carts on the road. This Precedent sports an Alpha body kit that offers multiple grill inserts for a custom design.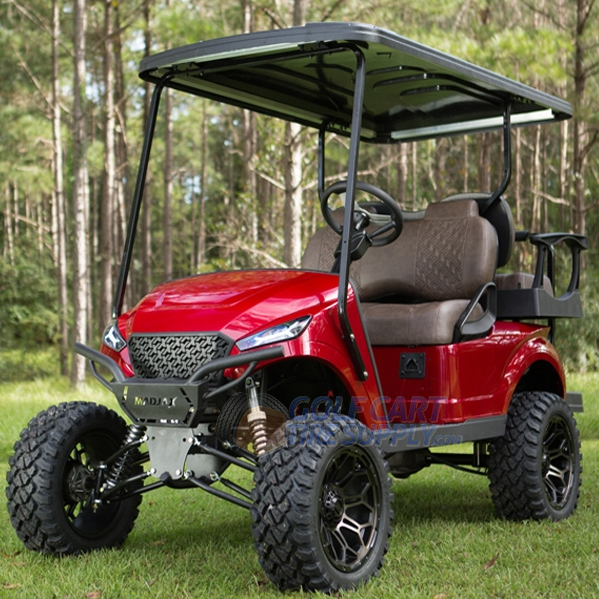 This is an EZGO TXT with a long travel lift that provides both great off-road and on-street performance. It is accentuated by the Storm body kit and RGB Lighting.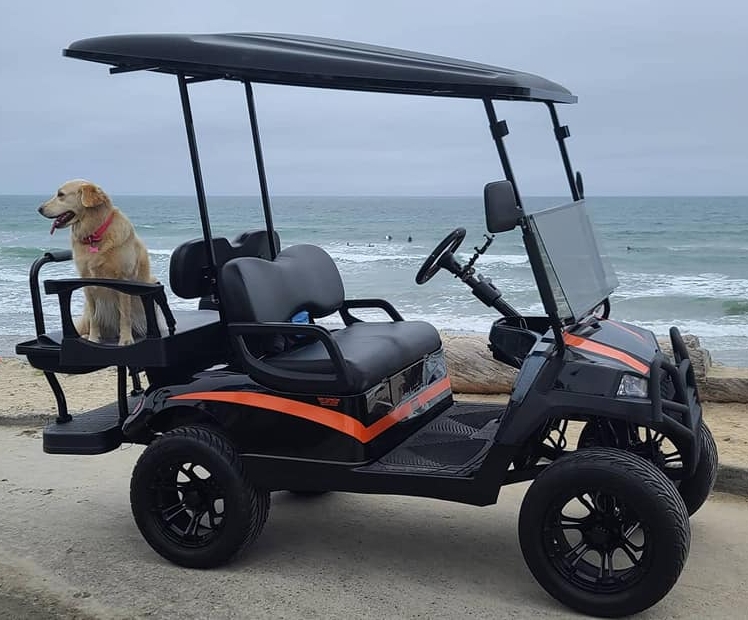 Yamaha has several outstanding carts. This Drive was upfitted with a Havoc Offroad body kit that includes Mustang style 3 blinker LED tail lights!